November 2022 | Transformation
Blessed Self,
Om Namah Sivaya
Welcome to the inaugural issue of Yoga Sandesha from Sivananda Yoga Vedanta Ashrams & Centres, India, the new monthly newsletter, direct from India. Each month we'll present a curated collection of news, events, photos, teachings, scholarship, practice and nutrition tips, travel, book reviews and inspired information for yoga practitioners around the world. We hope you enjoy and we welcome your thoughts and feedback at [email protected]
Swami Vishnudevanandaji's teaching was always, "change has to come from within". The pandemic time provided a lot of challenges to all of us around the world, but from these challenges we learned and transformed ourselves to see good in people and to develop more compassion and understanding for others. During this time Swamiji's mission inspired us to continue to look for opportunities to connect to people around the world in meaningful ways.
Transformation is defined as a marked change in form, nature, or appearance. Master Swami Sivananda's teaching is all about the potential for difficulties and sorrows to transform the human being. With this in mind, our Ashrams and Centres continue to follow the pure teachings from the scriptures. These traditional teachings have helped many students facing mental health issues and many profound changes in life. Change can be frightening. Watching things that we had depended upon crumble, we may wish for things to stay the same, to remain comfortable. For a yogi, changes in the body are easy to observe, however, changes in the mind are often harder to detect. The pandemic has presented many questions for us to consider, primarily, have we changed, and in which ways?
We are launching the Yoga Sandesha newsletter to mark Swami Vishnudevanadaji's Mahasamadhi day on November 9th. As we write these words a large gathering of Swamis and Sadhus have assembled at our Netala Ashram for our annual bandhara where satsang is conducted, a feast provided, and blankets and a supply of provisions are given to each one in order to help them through the Himalayan winter. We are grateful to be able to serve the community and to spend time in company with such devoted spiritual seekers.
May Master and Swamiji's blessings be with us all always.
Pranams,
Sivananda Yoga Vedanta Ashrams & Centres, India
Photos from Swami Vishnudevananda's Mahasamadhi bandhara at our Netala Ashram, November 9, 2022
Diwali Celebration at our Neyyar Dam Ashram
Diwali, or Deepavali is a festival of light celebrated in the autumn each year in India and across the world. This is a time when seasons are changing, the days are becoming shorter. The symbolic meaning is that we carry light within us, a manifestation of the element of fire. We are reminded that seasonal changes happen around us and also within us. Ultimately, we try to clear our obstacles and move from darkness to light. Happy Diwali!
News Item: Chennai Studio
Work is underway at our Chennai Centre to create a studio for video production and also for online classes. The studio will be sound proof–so that you won't hear the noises of cows, dogs, and car horns–but some of you have told us you don't mind! The studio will allow us better quality of sound and picture and make it easier for us to quickly jump in to prepare new online content. Stay tuned for new offerings from our studio!
Teachings Excerpt:
Sivananda's Gospel of Divine Life, Swami Sivananda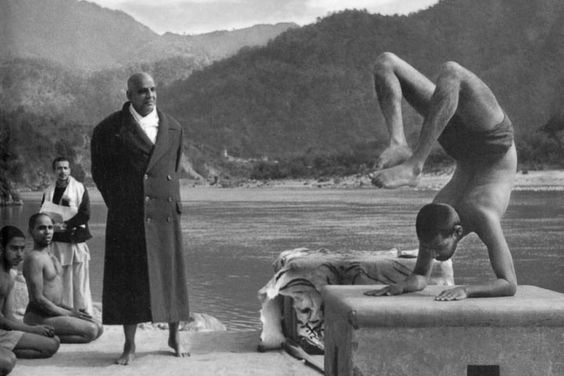 Conscience is obscured by human sin and weakness. The faint inner voice of the spirit is stifled by the rumbling of emotional conflicts, base impulses and dictates of the flesh. It is awakened and sharpened to new clearness through purity of conduct and practice of ethical virtues.
Conscience becomes blunt through misuse. It is even destroyed through abuse and misuse. It becomes quite perverted through wickedness. Uttering falsehood and taking bribes destroy the conscience altogether.
In the world people think of one thing, say another thing and do a third. This is horrible, and nothing but crookedness. You must carefully watch your thought, speech and action. The little you gain by telling lies is no gain at all. You pollute your conscience and infect your subconscious mind. The habit of telling lies will be carried over to your next birth also, and you will undergo suffering from birth to birth.
You have become insincere on account of intoxication, through selfishness and greed. You do not know exactly what you are doing. You have a very clouded understanding. Your conscience will prick you severely and your heart will bleed when you come to your senses. Your heart should bleed through repentance; only then can you purify yourself.
Research/Links
Anthropologists have discovered that childbirth permanently alters bones, showing that the skeleton is not static, but constantly changing and responding to physiological processes. We tend to think of our bones as fixed, however bones are always changing, and, in fact capable of regeneration. Read more here
Scholar Dr. Jason Birch discusses early meanings of the word 'hatha'. Does hatha mean sun/moon as we have generally heard, or are there other interpretations? Read his paper here
Spiritual Calendar
November 8 – Karthik Purnima / Full Moon / Lunar Eclipse, Guru Nanak Jayanti
November 20 – Ekadasi
November 24 – New Moon
December 3 – Srimad Bhagavad Gita Jayanti
December 3 – Ekadasi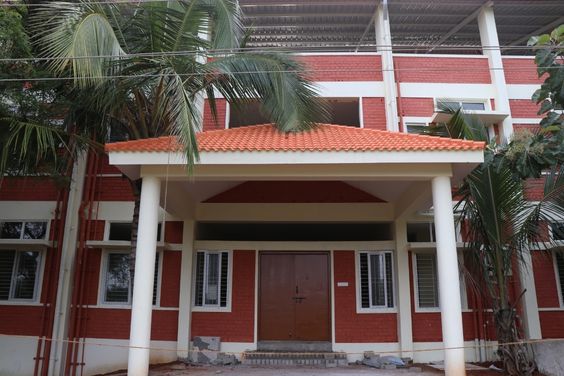 Serve All Projects:
Madurai Ashram Rural Hospital Project
Thanks to a generous donation from a practitioner overseas, work is well underway at establishing a free, rural hospital within the footprint of the Meenakshi Ashram in Madurai. This hospital, to be called the "Sivananda Free Rural Medical Hospital", will have onsite doctors, nurses, and weekly specialist clinics, allowing for specialist care and diagnostics in service of a number of local village communities without access to medical care. Structurally, the building is complete and work is beginning to install equipment, an elevator, and inpatient beds for emergencies. This hospital will replace a nearby clinic operating for the past ***years and will be run jointly with Vikram Hospitals in Madurai. We look forward to opening the doors in service of the local community and their health care needs.
Book Review
ASHRAMED: From Chaos to Calm, by Dahlia Sen Oberoi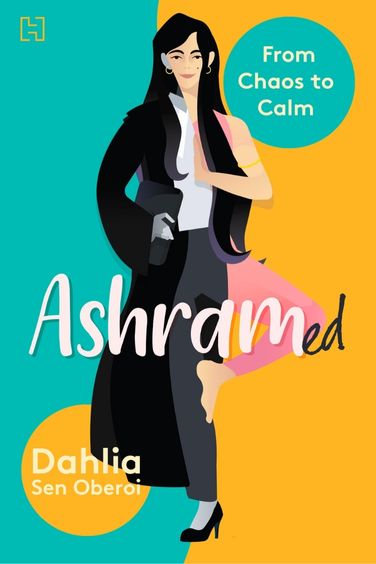 Ashramed is author and Sivananda Teachers' Training Course graduate, Dahlia's personal, and very internal account of her journey during the 4-week course. Those having completed TTC will relate to the many struggles within the mind as it starts to change, and for those considering taking the course, it will give a glimpse of the transformative potential. Here is what a few of our course graduates had to say:
I got to know Dahlia Sen Oberoi during our TTC programme at Sivananda Meenakshi Ashram in Madurai. Dahlia and I were neighbours and we used to occasionally chat, but little did I know that her, or should I say our TTC adventure would soon become a book. As a reviewer, I have a unique vantage point to talk about her book 'Ashramed'. It is like reading someone else's travelogue of a journey that you were a part of.
If I were to describe 'Ashramed' in one word, it would be 'authentic'. Dahlia, true to her personality, minces no words and pulls no punches. She describes her own inner journey before, during and after the month-long TTC and she is also an honest chronicler of what transpired during the programme. Like all good writers, Dahlia is observant, and I could find myself nodding, occasionally even chuckling as she described some of the colourful characters that our TTC batch had.
The book is not preachy; a tendency that authors who come back from spiritual experiences have. It is interspersed with quotes and learnings but for most part it is a faithful memoir. If you have done a TTC or any yoga programme for that matter, you will find many things in the book relatable. On behalf of our entire batch, I wish Dahlia all the success in her literary pursuits.
-Swanand Kelkar, TTC graduate
If you are tired of your hectic and stressful life and wish to run away from the insanity of home , job, and responsibilities to spend a few days of a simple lifestyle, I suggest you read ASHRAMED. In this beautiful book, Dahlia explains that an ashram is not meant to be an escape from life, but a respite from worldly pursuits.
I thoroughly enjoyed the book. It was entertaining, but also highly relatable as it took me back to my journey as a TTC student. Dahlia's courage to look critically at her own life and thoughts, embracing who she is, and admitting what she doesn't always want to admit, she has dug deep down within herself and honestly conveyed her experience in the Ashram without censorship. Ashramed was a great read.
– Namratha, TTC graduate
Ashramed was great – I couldn't put the book down.
Dahlia's description of the place, the characters, and her personal journey as a Teachers' Training Course student felt incredibly real. While reading about her experience in the ashram, I felt like I was simultaneously reliving my own experience of TTC. And, just like the last day of the course, when the book was over I felt uplifted but a bit sad that it was all over.
-Veda, TTC graduate
Recipes:
"Sadhana Intensive" Almond Milk
The Sadhana Intensive course of the Sivananda Yoga Vedanta Ashrams in India is a two-week programme of intensive pranayama and hatha yoga, working towards eight hours of practice per day, balanced with study of the classical scriptures. The course was devised by Swami Vishnudevananda, based on his own hatha yoga sadhana in the Himalayas.
This almond milk is served to students in the Sadhana Intensive course, as they go deeper into the practice, to offer a bit of prana and to help fuel their morning practice, without overly filling the stomach. Many students claim that that their anticipation of the almond milk helps get them through their practice!
Almonds have a great nutritional value, packed with healthy fats, fiber, protein, vitamin E, and magnesium. They also benefit blood pressure and cholesterol levels.
Ingredients (for 2 servings)
25g whole almonds (about 20) soaked overnight and peeled
pinch of finely ground pepper
pinch ground cardamom
0.5L cow's milk or any plant-based milk, warmed
1 teaspoon maple syrup or rice syrup (check if plant-based milk is already sweetened) OR 9 dates
pinch cinnamon for decoration on top optional
Instructions
Peel the soaked almonds and discard the skin.
Place the almonds, some of their soaking water, pepper, cardamom, and sweetener in a blender and blend for a few minutes until silky smooth.
Add the warm milk and stir or blend again.
Serve in a glass with a sprinkling of cinnamon on top.
Enjoy!
Wishing you the best for your yoga sadhana!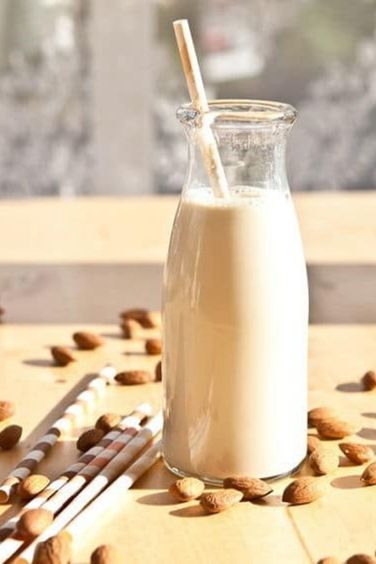 "The gradual inward progress is mostly silent and unseen like the quiet unfolding of a bud into a flower in the hours of the night." -Swami Sivananda